×
Aqua/Water/Eau, Aloe Barbadensis Leaf Extract, Chondrus Crispus (Carrageenan) Extract, Glycerin, Propylene Glycol, Bacillus Ferment, Papain, Calcium Pantothenate, Xanthan Gum, Caprylyl Glycol, Urea, Magnesium Lactate, Ethylhexylglycerin, Potassium Lactate, Serine, Alanine, Proline, Magnesium Chloride, Sodium Citrate, Lecithin, Retinyl Palmitate, Glyceryl Polymethacrylate, Borago Officinalis Seed Oil, Camellia Sinensis Leaf Extract, Phenoxyethanol, Tropolone.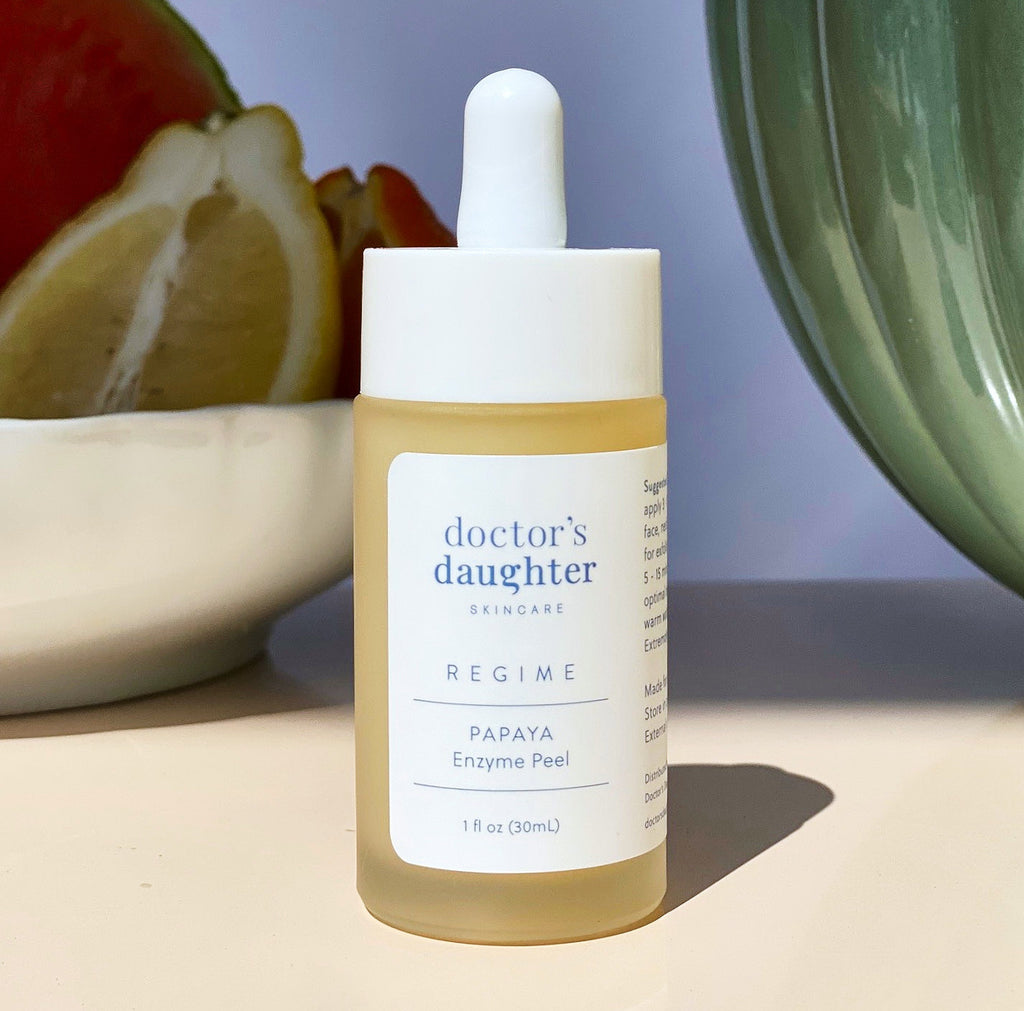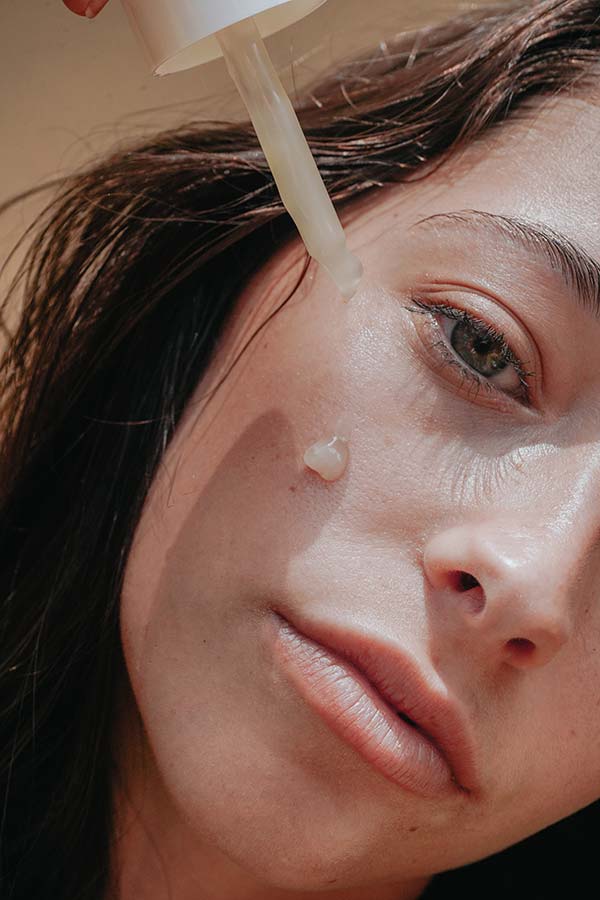 Papaya Enzyme Peel
The Once A Week Fix
The Papaya Enzyme Peel is a super-formula that exfoliates, nourishes, and restores your skin's natural barrier. Packed with power ingredient, Papain Enzyme, this treatment increases epithelial turnover while preventing signs of aging and ironing out uneven skin tone and texture. Gentle enough to be non-irritating yet powerful enough to leave you with refreshed skin after each use, this peel is essential to a clear and glowing complexion.
To Recap:
Replaces dead skin cells with new, younger cells
Evens out skin discoloration and texture
Prevents signs of aging
Brightens dull skin
Unclogs pores
CLEAN, NATURAL, AND ORGANIC INGREDIENTS
SUPER INGREDIENTS:
Aloe

×

Aloe (Aloe Barbadensis Leaf Extract) hydrates, calms, and heals the skin by diving deep in the layers of the skin which allows absorption of vitamins and essential acids. Also, it protects the skin from free radicals and premature aging.

Red Algae

×

Red Algae (Chondrus Crispus (carrageenan)) extract is a type of seaweed that is a high source of nutrients for the skin. These nutrients help defend the skin from visible effects of blue light exposure, maintains hydration, and defends itself from damaging airborne pollutants. It contains carrageenan which creates a flexible film on the skin to defend against environmental stressors.

Glycerin

×

Glycerin absorbs water from the air which reduces dry and dull patches on your skin. After immediate application, your skin's hydration and softness will improve. It helps protect the skin from environmental sources of irritation and strengthens the skin's moisture barrier.

Retinyl Palmitate

×

Retinyl Palmitate, the least irritating of retinoids, promotes skin cell turnover, enhances skin tone, prevents and thickens the dermis which slows down the formation of fine lines and wrinkles.

Bacillus Ferment

×

Bacillus ferment is a natural enzyme that removes dead skin cells to smooth the skin's surface. It provides younger-looking skin while functioning as a non-mechanical, but enzymatic exfoliation process.

Papaya

×

Papaya (Papain enzyme) uses specific proteases to break the cell to cell interactions and accelerates the exfoliation process. Papain stimulates exfoliation by decomposing proteins into smaller fragments causing a softening effect to the skin and a sloughing dead epithelium.

 Vitamin B5

×

Vitamin B5 (Calcium Pantothenate) maintains the skin barrier which aids with the loss of water through the skin and helps improve skin softness, elasticity, redness, and irritation that may stem from blemishes. This nutrient is found naturally in avocados, mushrooms, and lentils

Seed Oil

×

Borage Officinalis seed oil calms, nourishes, and moisturizes the skin. It targets inflammation and will leave the skin more smooth, plump, and radiant.
HOW TO USE:
Once a week, apply 3-5 drops on a clean face and neck for exfoliation. Leave on for 5 - 15 minutes or overnight for optimal results. Rinse off with warm water and follow with your Extremolyte Stem Cell Serum. Note: it's best to ease into leaving on overnight. For sensitive skin, test how your skin feels with the product on for 5 - 15 minutes. If handled well with no irritation, overnight use is okay!

Store in a cool, dry place

Made for all skin types
60 day supply to peel if used as directed in the description on product page.
Adding product to your cart